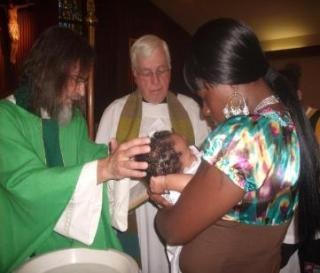 We have celebrated the gift of new life in Baptism many times this year. Our first baptisms were on Easter Sunday when we baptized Sanija Marie Turner (born 8 December 2004) and Elijah Rashonde Childs (born 15 June 2010). We welcomed Sanija and Elijah into the family of God and called on parents Christina Turner and Russell Childs to raise their children in Christian faith, placing into their hands the Holy Scriptures so they may know God's great love given in the waters of Baptism.
On June twenty-sixth the gift of salvation was given to Brayden Michael Reeves. Brayden (born 3 December 2010). We celebrated the gift of new life with his parents Kenny Reeves and Ashley Gonzales.
We experienced the life-giving waters when brothers Jeremiah Cardell McDonald (born 24 July 1999) and Joshua Emmanuel McDonald (born 13 February 2001) received God's forgiveness at the font. Joshua and Jeremiah have attended our St. Afterschool and Day Camp ministries for several years. Through those ministries they experienced God's love and have joined God's family through the waters of baptism.
Our latest experience of God's never failing love was the baptism of Atira Jane Clark (born 12 May 2010). Her parents Ariana Clark and Kadeem White brought Atira to the waters of Baptism on September twenty-seventh so that she would receive God's forgiveness and new life in Jesus.
We celebrate with Elijah, Sonija, Brayden, Jeremiah, Joshua, and Atira in their being chosen by God to be his children. We pray that they may learn of God's great love and work with us as the Body of Christ so that all the world may know God's eternal salvation. We pray for the parents of these children that they may ever be mindful of the gift they have received in their children and that they will bring them up in the Christian faith.

Our sister Grace Stucka died on the first of August. While Grace was not the oldest member of Trinity she was the longest-time member of Trinity Church, having been confirmed on the fifth of April 1936. For the last several years Grace did not attend Sunday Liturgy and she was reluctant to have visitors. However, she enjoyed telephone conversations about Trinity and the members whom she knew. She will be missed by many. Our brother Wayne Hall died on the eighth of August after a brief illness. Wayne was born on the nineteenth of July 1953 in Camden, New Jersey. He was a faithful member of Trinity serving on the Congregational Council, as Church Treasurer, and handy-man in many building projects. He was also a faithful attendee at Bible Study and the Men's Prayer Breakfast where his inquiring mind always asked questions. Wayne is survived by his wife Artis, daughter Mignon, son Matthew, grandchildren Karah and Jaedyn, parents Leroy and Mildred, brother Gary and sister Deborah. His funeral was held at Trinity on the thirteenth.
On September fourth, former member Lillian M. Heller died. Lillian had moved in the past so that she could be in the care of her daughter and had not attended Trinity for years. She was, for a time, the cook for our St. Afterschool Ministry. We held the funeral of Charles Lamont Kendrick at Trinity on June twenty-ninth. Charles was not a member of Trinity but attended NA meetings at the church. His death came while awaiting a kidney transplant. Charles died on the fourteenth of June. On July nineteenth we held the funeral of two-year-old NaCier Jamison. NaCier was born with brain tumors and spent most of his life at Children's Hospital of Pittsburgh where he was baptized by the hospital chaplain.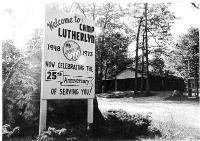 We also, as is our tradition, sent children to Camp Lutherlyn this summer. We provide this opportunity to give the children in our neighborhood a time away from the city. Getting them to camp is sometimes difficult, especially for the first time. For some of our children the thought of being away for the week is almost too much, for others their families are not organized enough to do the things necessary to get to camp. That is where we come in, we invite the children and work with their parents to make sure this opportunity is not lost. Once at camp, the children have the time of their lives. We know that because they talk about it for weeks after coming home. We can only provide this ministry to our neighborhood children with the generous donations of others. We thank everyone who gave so our children could learn and play at Lutherlyn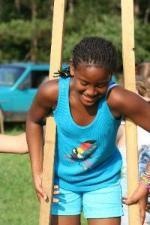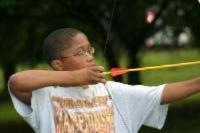 The 23rd annual summer day camp at Trinity Church was a great success. We had an average of 50 students a day this past summer. With the help of Tickets For Kids we were able to visit various venues around the Pittsburgh area. We thank Tickets For Kids for being a great supporter of our Summer Day Camp.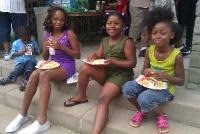 This year the teaching was The Parables of Jesus Christ. After gathering in the sanctuary for the lesson for the day the children went to their classroom to learn more about the lesson, do an art project, have a snack and play. Each week we took one field trip with the whole day camp. Three times we traveled to North Park Pool to swim and (mostly) eat. We also went to the Carnegie Science Center, The National Aviary and to the Pittsburgh Zoo. For several of the children these trips were the first time they had visited these venues. We also took a small group of day campers out for a night into town to see the play Jesus Christ Superstar.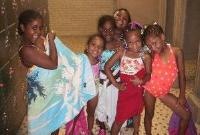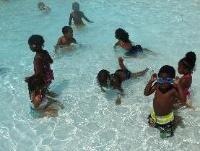 This ministry of Trinity would not be possible except for the gifts of many people and churches. We thank all those who helped us in our cost for this difficult financial year at Trinity. We did not raise all the money that we had hoped and are still about $2,500.00 behind on our goal. We also wish to thank the Tickets for Kids organization who paid for our trips to the zoo and museums.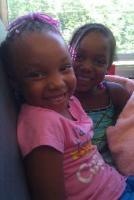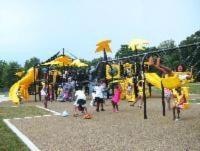 If you are a Thrivent member, you may be able to help Trinity with their program Thrivent Dollars. In 2010 we had two supporters of Trinity of who Thrivent gave us $189.00. This year we have six Thrivent Choice Dollar donors for whom Thrivent has given us $687.00. If you are a Thrivent member and you qualify, this is a way to help Trinity at no cost to you. To learn more about the Choice Dollars program and to find out if you qualify, you call 1-800-847-4836. Simply say, "Thrivent Choice" when prompted. At the next prompt say "Choice Dollars." Continue trough the prompts, or simply say, "representative" or hit "0" and you will be able to talk to a representative. You will want to have Trinity's address on hand when you call. https://www.thrivent.com/thriventchoice/.